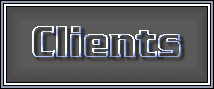 These are projects we have done for various clients. Some of the sites have been mirrored on this server for display purposes only because the sites have been discontinued. For your convenience we have our Clients listed by category below. Each site will open in a new window.
Business | News | Political | Personal
Starr Distributing - This site features multiple pages of custom graphics, tables and charts. We set this site up to be able to implement an all out e-commerce presence in the future.
ForsythAttorney.com - The Law offices of James Darren "J.D." Byers in Winston-Salem, North Carolina. This site features clean lines and a very professional layout to compliment a law firm. Site is done in English as well as Spanish.
Simply Stitching - Screen Printing and Embroidery firm in Advance North Carolina. Cool, fun look with many samples of their work for clients to choose from.
HomeWorks of Atlanta - This site features a brief Flash intro, slideshow and Contact form. It has multiple pages of customized and optimized graphics in the Portfolio section. Also, we worked very closely with the owners in writing and developing the exact verbiage used in their marketing strategy.
Liberty For All - Online magazine featuring nearly 1500+ pages in their archive! This site was totally redesigned by YourPage! and since the redesign and promotion efforts it has grown into one of the premier Commentary sites on the Web. An average of 15 new articles are published on a biweekly basis.
The Eagle News- Online edition of a grassroots newspaper in Winston-Salem, NC.
The Libertarian Party of Forsyth County - Official website for news, events and contacts for the LP in Forsyth County, Winston-Salem, NC.
Go Vernon Go! - Campaign Website for Alderman Vernon Robinson, Winston-Salem, North Carolina.
Bill Huber - Campaign website for candidate for Alderman of Winston-Salem, NC.
The "Virtual Government" Libertarians - Originally set up for members of an online "virtual government" group.
Splashers United! - This site has recently been added to the growing list of Your Page! clients, and is dedicated to compiling the Web addresses of sites built using the Splash! Web Author. It contains many resources for the web developer, such as links to tutorials, scripts, java applets, and web hosting. Also, it has an easy to use submission form to add your site to the archives, and is updated almost daily!
2001: A Space Odyssey - Take a tour and relive the experience that was 2001. This site attempts to explain many of the concepts from the film and novel that are hard to understand. Visual and musical pieces further enhance your journey through "The Ultimate Trip"
TrekChat - is a site built for a group of chatters from the SciFi Channel. They all started getting to know each other over a year ago, and decided to put up a site on everything Star Trek, Star Wars, and other sci-fi favorites. This site will is very extensive and ended up with about 50 pages in all!
Carolina Fantasy Football League - A Fantasy Football League based in North Carolina, but with team owners across the country.
Copyright © Your Page 2001
Some graphics by Art For the Web
(customized by Your Page!)