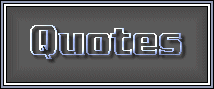 Web Design
Due to the complexity and variety of differences in web design, graphic content and coding, direct quotes can only be provided after our initial consultation and overview. Generally, a small site of 2 to 5 pages will cost roughly $200.00 to $300.00*. Larger sites with multiple layouts and scripts will usually run about $500.00*. These are only general ranges of cost and should not be taken as a direct quote. For more detailed pricing, you will need to fill out our Contact Form so we can call you for a consultation.
Maintenance and Updates
Weekly Updates up to 4 per month - $350.00*
Bi-Monthly 2 per month -$175.00*
Monthly $100.00 per month*
By the page $40.00*
Flash Animations
$200.00 - Depending on the design and content.**
** We offer complete sound design and editing in our 48 Track Digital Studio. For custom sound editing and content in your Flash Animation, our studio rates are not includud in the price above.
Digital Photography
By quote only
* All prices listed here are GENERAL PRICE RANGES ONLY. Depending on content and difficulty, prices may vary.
Copyright © Your Page 2001
Some graphics by Art For the Web
(customized by Your Page!)