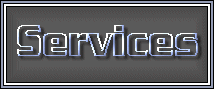 Our Design Process
Here at Your Page! the first step to quality begins with the design of your site. During our extensive consultation process, together we determine what type of site you need, your content and layout, and then finally the graphics that will be used in your design. Once we have a good foundation to start from, it's off to step two!

Construction
This is really where the fun begins! With all the images and text ready to go into the site, here is where we begin putting it all together towards the final product. During this time we will stay in constant contact with you and we will post the various pages for you to preview as they are built. Because this is Your Page! we want it to be as close to what you want as possible. As the pages are posted, necessary changes or additions will be completed, all at your request, finally moving us towards the final completed product!

Registration and Hosting
Once we get the OK from you that you are satisfied with the site, it's time to publish it on the World Wide Web! At YourPage! We want to make this process as easy and painless for you as possible. We have researched many Registration and Hosting sources and believe our prices for these services to be very competitive. Top level dot.com, .net and .org Domains are available for only $25.00 per year! Up to 50 Mb of web space including 5 POP Email accounts are available for only $19.95 per month! To check out more Hosting and Domain Options Click HERE!

Promotion
Once your site is ready to upload, the next step is to promote your site. The best way to do this is by registering your site with the major search engines and indexes, and we are here to help! With Your Page! we will list your site with all the major search engines, as well as submit the site for preview with the major indexes such as Yahoo. The worst thing in the world is to have a great business that no one can find.
Web Site Maintenance

Updates
At Your Page!, we realize the ever changing effects of the Internet and the effect they can have on your business. With other companies out there charging outrageous prices for the maintenance of your website, we are here to offer an affordable solution for this dilema. Want an online presence, but perhaps your business has not quite grown to the point of bieng able to pay these huge sums of money? Well, we are here to help. With our design package, we also include 6 months of updates at little or no cost to you! Basic text updates of 2 per month, for the first 6 months of your site are included for free!* After that, for pennies, we will maintain Your Page! on an ongoing basis, for as long as you wish for us to!

Changing Servers
All servers are NOT created equally! If at any time you decide to change to a different server, we will be there to help! We ALWAYS keep backup copies of your sites files, so if there were to be a crash at your hosting company, no problem! We will simply just republish the site for you. If you are simply moving your site to another server, that is no problem either, as we will simply republish the site to the new host! Of course you can eleminate any server problems with our many Hosting options!

Scripts, Forms and other Additions
What good would it do to have an awesome product, but people could not order it online? Well, we have a solution! With a wide variety of CGI scripts available, almost any type of form can be created for you for about any purpose! Interactive Flash effects can also add pizazz to an otherwise boring site. If you have seen an effect, form, or other type of cool addition in another site, all you have to do is let us know and with our extensive group of designers with whom we network, someone will be able to figure it out, and add the same type of effect for Your Page!